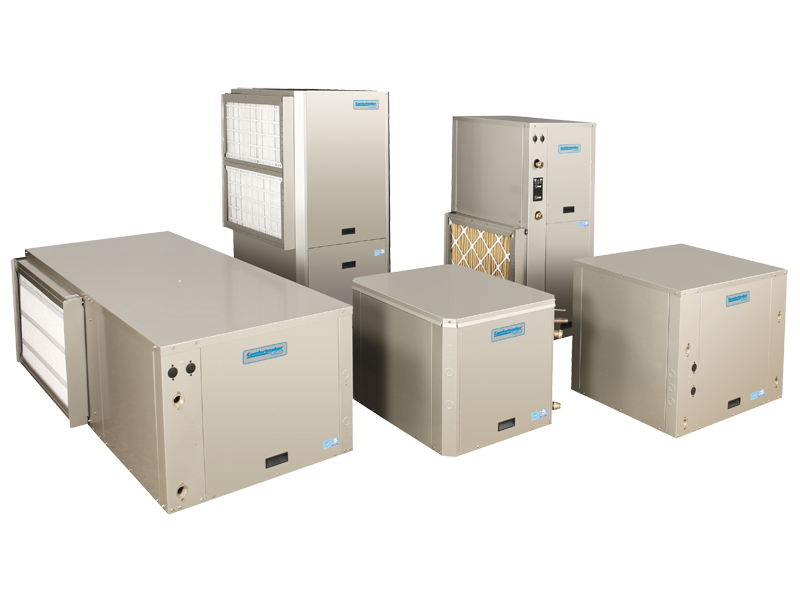 The Earth absorbs almost 50% of all solar energy and remains a constant temperature of 50°F to 70°F depending on geographical location. A geothermal unit utilizes this constant temperature for heating and cooling your home.
You can realize up to 60% energy savings vs. traditional systems. There is no flame, no flue, no odors and no loud outdoor equipment. Heating, air conditioning and hot water can all be attained from a single compact unit.
Our packaged geothermal heat pumps put energy savings and deluxe comfort all in one cabinet. These systems take advantage of the natural heating energy of the Earth and add the extra-quiet, consistent comfort of variable-speed or multi-speed operation. They provide heating and cooling solutions to get you comfortable.
All-In-One Geothermal Product Offering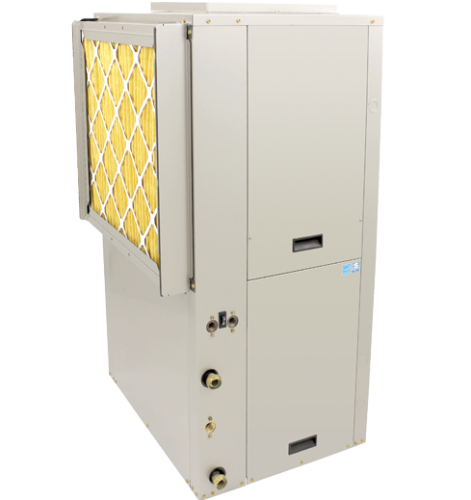 SmartComfort® Variable Speed Geothermal Heat Pump
View Brochure
Model Family: HP
Closed Loop Cooling Efficiency: 15.5 to 24.5 EER
Closed Loop Heating Efficiency: 3.5 to 4.0 COP
Energy Star Rated: Energy Star®
Refrigerant Type: R-410A
Sound Level: Quiet performance
Blower Motor: Variable-speed blower motor
Compressor: Two-stage scroll compressor
Factory Warranty Parts: 10-year parts and labor limited warranty
Factory Warranty Compressor: 10-year compressor limited warranty
Manufacturer's Stated Benefits:
5-Year No Hassle Replacement™ Limited Warranty
High-efficiency comfort while managing your utility costs
Insulated cabinet and compressor blanket for quiet operation
Large operating temperature range with outstanding cold weather performance
Corrosion-resistant coil for durability 2
Supplemental, domestic hot water generation
Internally-mounted auxiliary heat
Smart startup add-on for smoother operation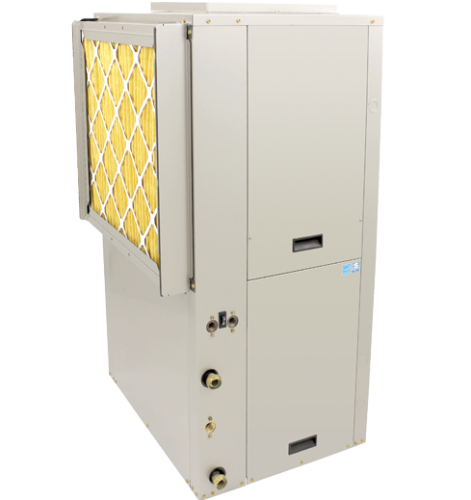 Performance Multi-Speed Geothermal Heat Pump
View Brochure
Model Family: HB
Closed Loop Cooling Efficiency: 18.5 to 21.7 EER
Closed Loop Heating Efficiency: 3.7 to 4.3 COP
Energy Star Rated: Energy Star®
Refrigerant Type: R-410A
Sound Level: Quiet operation
Blower Motor: Multi-speed blower motor
Compressor: Single-stage scroll compressor
Factory Warranty Parts: 10-year parts and 5-year labor limited warranty
Factory Warranty Compressor: 10-year compressor limited warranty
Manufacturer's Stated Benefits:
High-efficiency comfort while managing your utility costs
Multi-speed air delivery aides quiet performance
Insulated cabinet for quiet operation Large operating temperature range with outstanding cold weather performance
Corrosion-resistant coil for durability
Supplemental, domestic hot water generation
Internally-mounted auxiliary heat
Smart startup add-on for smoother operation